Manufacturing Awards
The Austin Regional Manufacturers Association has an annual tradition of recognizing the contributions of individuals and corporations within the Central Texas manufacturing community. Winners of the annual ARMA awards are selected by a committee of ARMA members every fall, and typically announced in December. Nominees are honored and winners are announced at an awards luncheon in February.
"Nominations are Now Open for the 2024 Manufacturing Awards. Nominations accepted Oct. 1 - Nov. 10, 2023."
SUBMIT YOUR 2023 NOMINATIONS ONLINE HERE
Nominations Process:
Each company is allowed to nominate a maximum of two individuals or companies per category. Nominations must be submitted by November 17. After all nominations have been submitted, the ARMA Selection Committee will review and announce finalists in December. A formal event will follow in February where winners will be announced and awards distributed.
Timeline:
October 1 – November 10: Nominations open for the 2024 Manufacturing Awards
December 14: Finalists Announced
February 22: Awards Event
Criteria:
Nominees do NOT need to be a member of ARMA but must be a manufacturer in the Central Texas area. Nominees may self-nominate or nominate others. Selection Committee members are disqualified. Please see below for qualifications for each category.
Along with individual contact and company details, nominees will need to provide the following information:
Company of the Year:
Recognizes an outstanding manufacturer in the Central Texas area. This award category will be broken down into 3 separate awards – Small, Medium, and Large. Breakdown for company size is listed below.
Share your success over the past year.
What are you plans to grow the company?
What activities does your company participate in to raise awareness about the manufacturing industry and career opportunities in the community?
Small : 1 to 50 employees
Medium : 51 to 400 employees
Large : 401+ employees
Executive of the Year:
Recognizes an executive that has demonstrated extraordinary leadership. This award is for a local CEO or top site leader for a Central Texas Manufacturer.
How long has this executive been in their role?
List the top accomplishments in the past year.
What challenges have this executive helped the company overcome in 2022?
Innovator of the Year:
This award is for company or individual who changed manufacturing or technology in a significant way.
Describe the innovation or transformative technology this individual or company developed.
How has this contributed to company growth, or Austin at large?
How could this contribute to the manufacturing community at large?
Rising Star:
This award recognizes young and mid-career leaders who are making an impact in manufacturing.
How long have they been in their current role?
List their top accomplishments for the past year.
What makes this employee stand out?
Community Impact Award:
This award recognizes a manufacturer that went above and beyond this year to do something outstanding or unusual for the Central Texas community.
What impact has your company had on the local community?
What programs does your company actively participate in the local community?
Please share anything else extraordinary about this company.
NEW! Coolest Thing Made in Austin:
This new award is to recognize the coolest company in Central Texas..
Have you developed a product that's changing the game, setting trends, and leaving a lasting impact on the industry?
Or, know a company who is?
2022 Manufacturing Award Winners
The ARMA 2022 Manufacturing Award Winners were announced on Feb. 23, 2023, at an awards luncheon attended by approximately 260 people and held at The Westin Austin at the Domain. Five award categories honoring the best of Austin's manufacturing community were presented during the luncheon.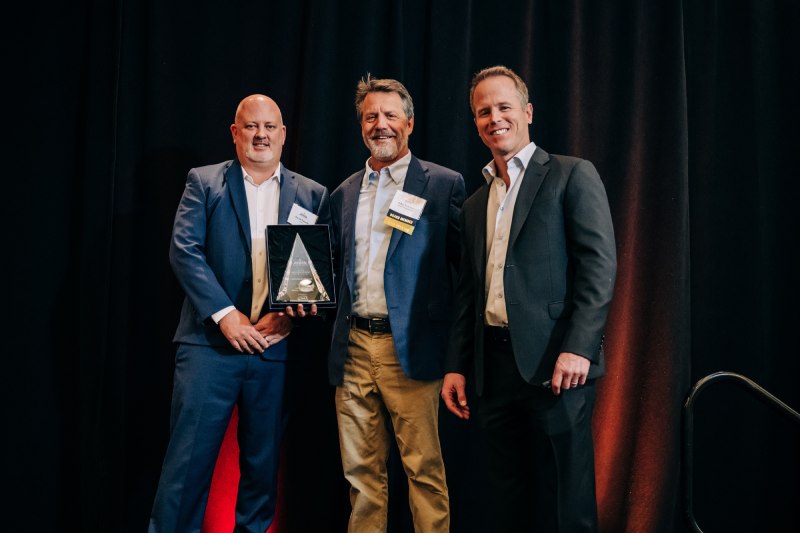 The Community Impact Award
The Community Impact Award went to John Newman of Athena Manufacturing.
Finalists: Amanda Siek of Chatsworth Products and Tracy Jackson of TASUS Corporation.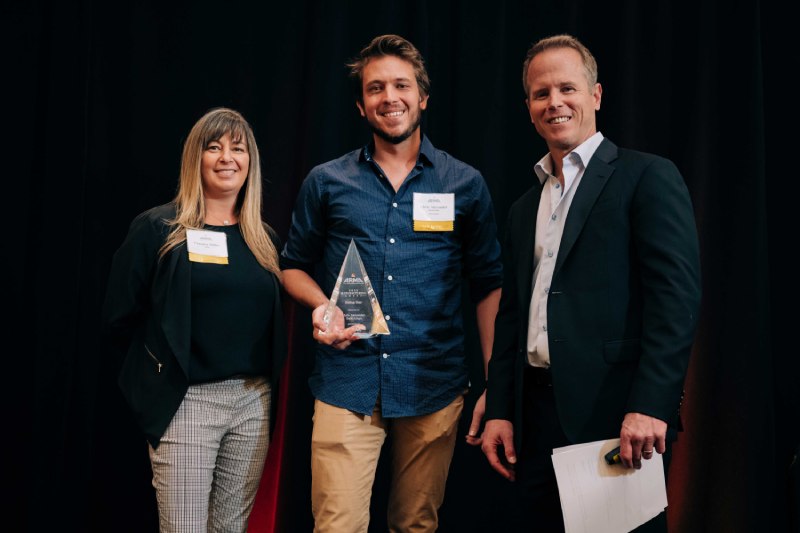 The Rising Stars Award
The Rising Stars Award went to Chris Alexander of BuildASign.
Finalists: Andrew Aguilar of Wolfram Manufacturing and Chelsea DeBuse of Tokyo Electron.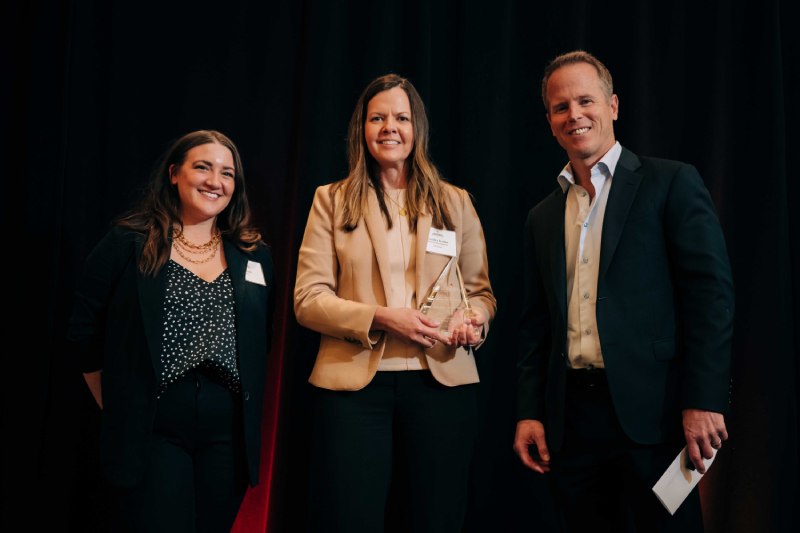 The Executive of the Year Award
The Executive of the Year Award went to Kendra Keller of Dover Fueling Solutions.
Finalists: Jim Standefer of NOV and Nathan Byman of Wolfram Manufacturing.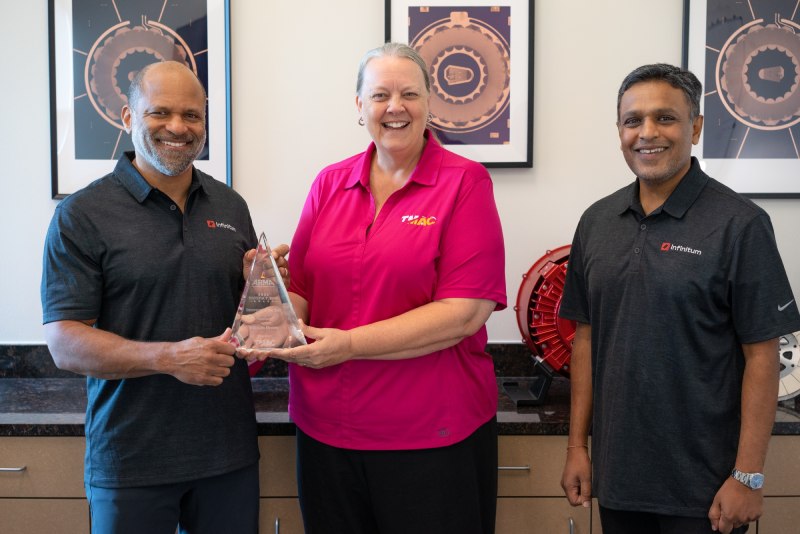 The Innovator of the Year Award
The Innovator of the Year Award went to Infinitum Electric.
Finalists: Peter Ventzek of Tokyo Electron and Youngmok Yun of Contoro.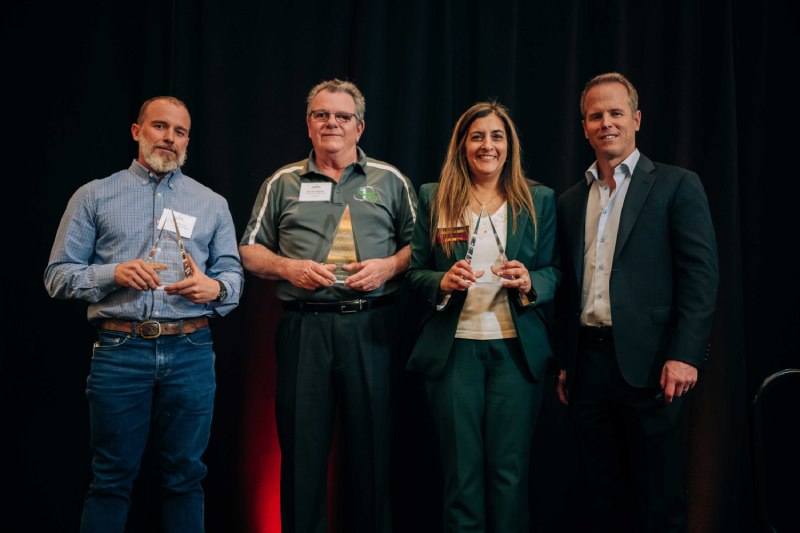 Company of the Year Awards
Small Company of the Year Award went to American Precision Engineering.
Finalists: Bearded Brothers and Gold Rush Vinyl

Medium Company of the Year Award went to One Source Manufacturing Technology.
Finalists: Firefly Aerospace and Formaspace

Large Company of the Year Award went to NXP Semiconductors.
Finalists: Flex and Tesla.